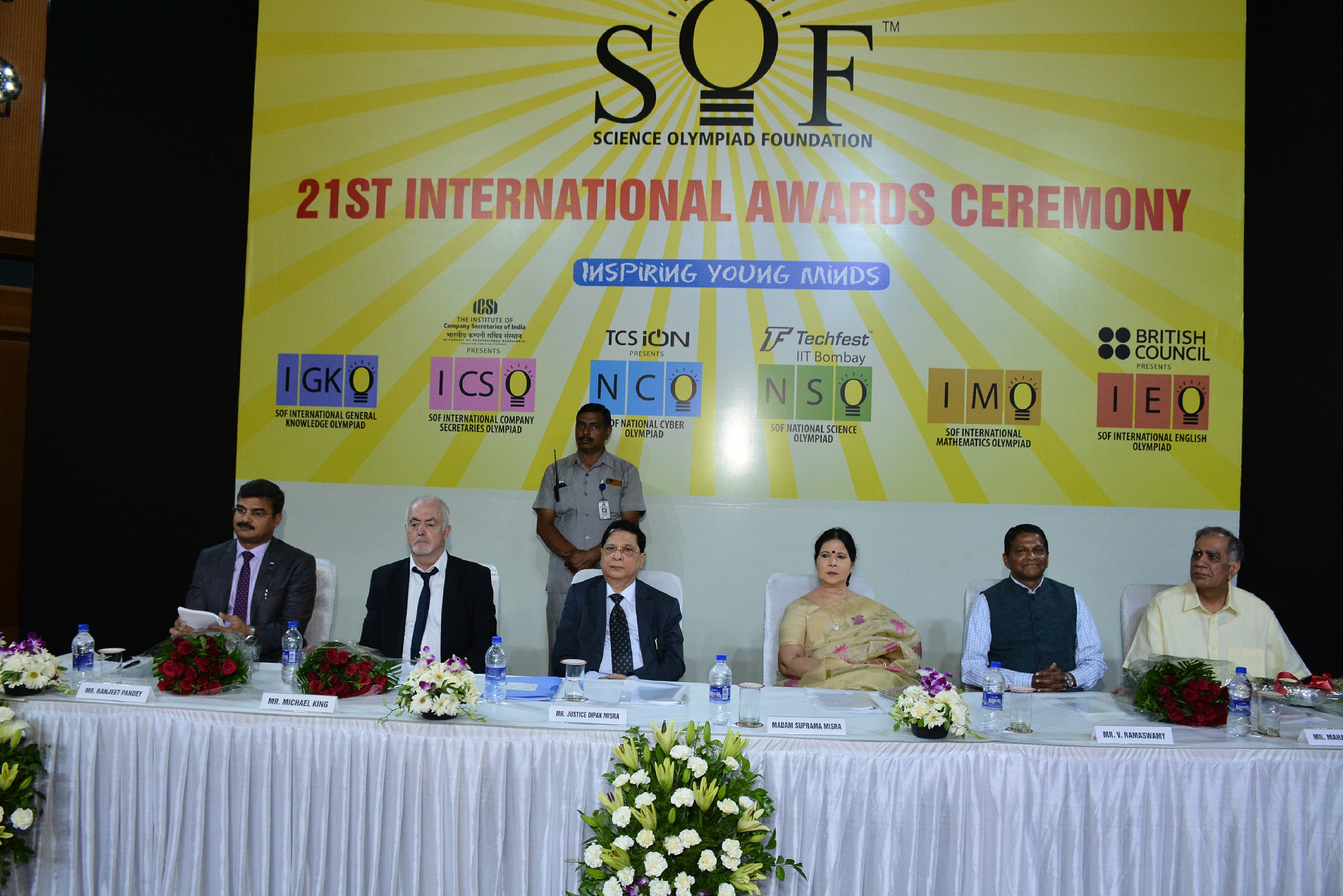 AWARDS FUNCTION FOR EXAMS HELD DURING 2019-20
The Annual Awards function of SOF's Olympiad exams conducted in 2019-20 was held as under:
DATE: Sunday, 2nd June 2019
VENUE: Dr. Ambedkar International Centre,15, Janpath Road, New Delhi
In the function, the following exceptional performers were felicitated:
Selected International top three rank holder students.
School principals & teachers whose students put up an exceptional performance in the Olympiads making their schools achieve top ranks internationally.
Chief Guest
Hon'ble Justice Mr. Dipak Mishra – Former Chief Justice, Supreme Court of India.

Guests of Honor
Mr. Ranjeet Pandey - President, The Institute of Company Secretaries of India. (ICSI).
Mr. Michael King - Director Examinations, India, British Council Exams & English Services.
Mr. V. Ramaswamy - Global head, Ion, Tata Consultancy Services
Mr. Mahabir Singh - Founder Director SOF.
Awards for other International and Zonal winners will be sent to respective schools by July 2020
Please click the following link to access photographs of the previous year's function